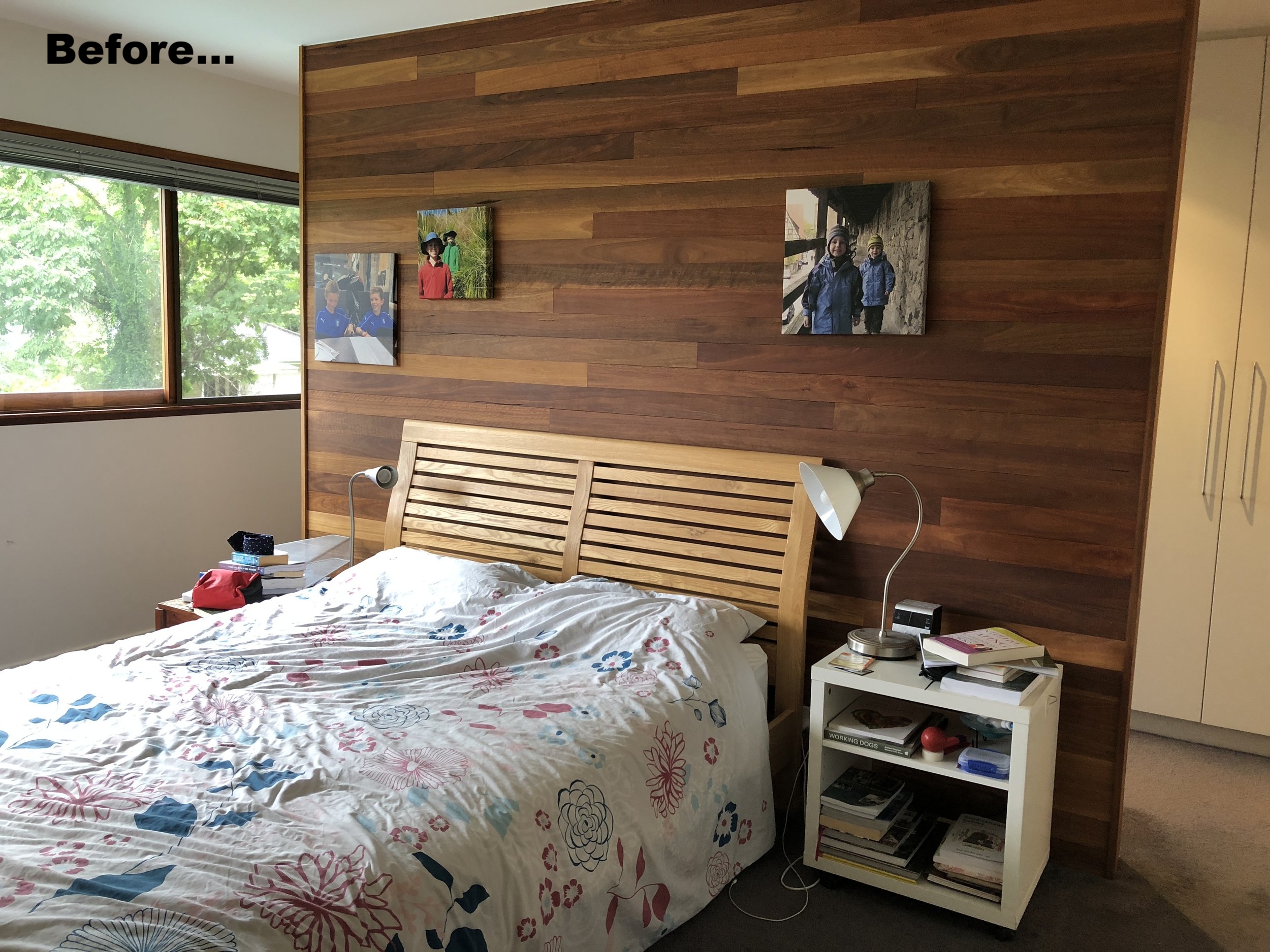 Master bedroom with timber feature wall
Master bedroom with timber feature wall
We transformed this master bedroom in Fig Tree Pocket by replacing the heavy, mismatched bedsides with more modern ones in a metallic finish. The open design allowed the timber feature wall to be more visible, and helped the room feel bigger. We updated the bedding in soft, neutral tones with a touch of blush pink to tie in with the new artworks, and added feature lamps to fit the scale of room. Lastly a timber and iron console table added interest, and complemented our client's existing bed frame.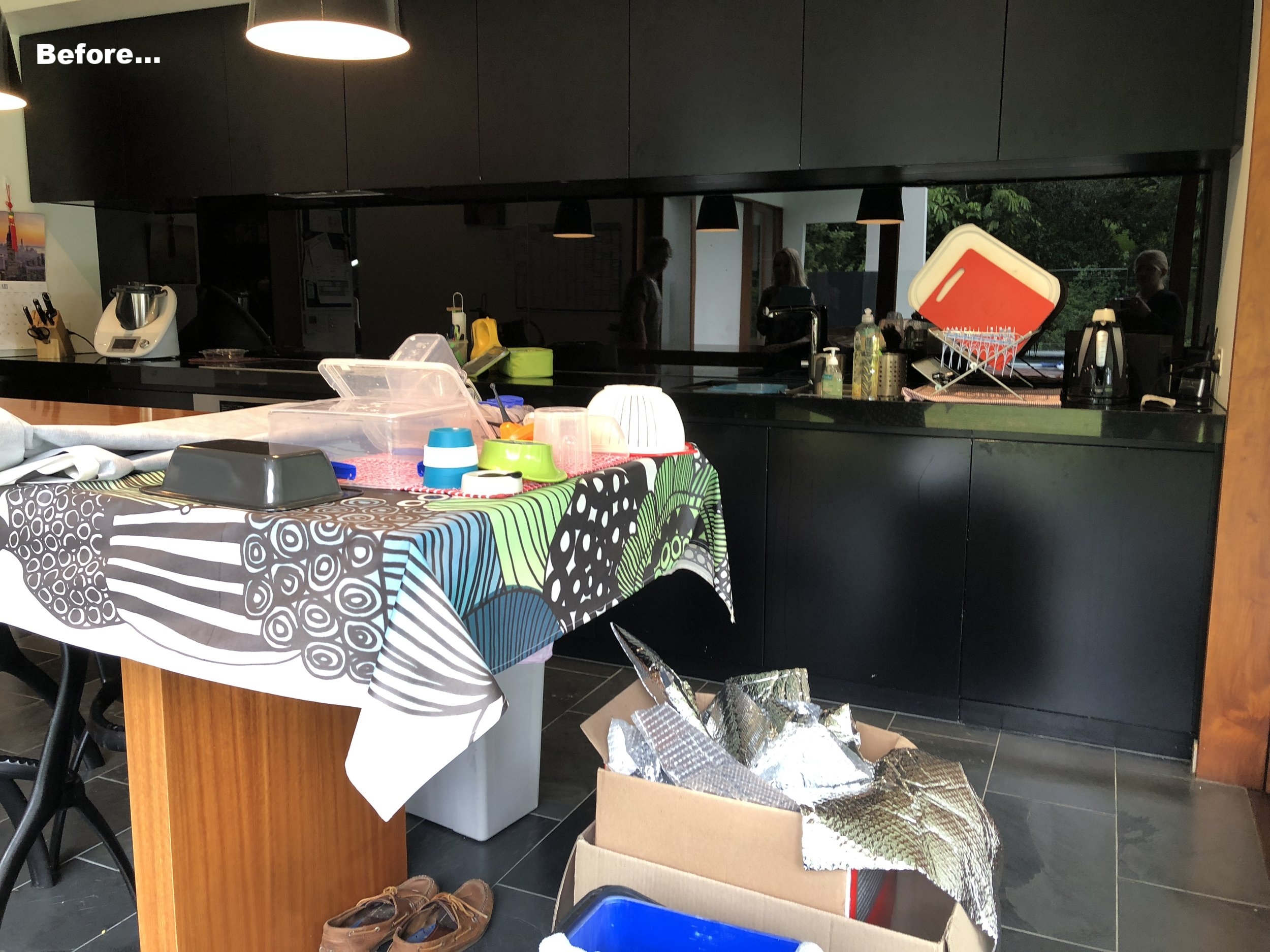 Architecturally designed kitchen
Architecturally designed kitchen
Clearing bench-tops, hanging a striking artwork and adding vibrant accessories ensured this stunning black kitchen was showcased to it's full potential.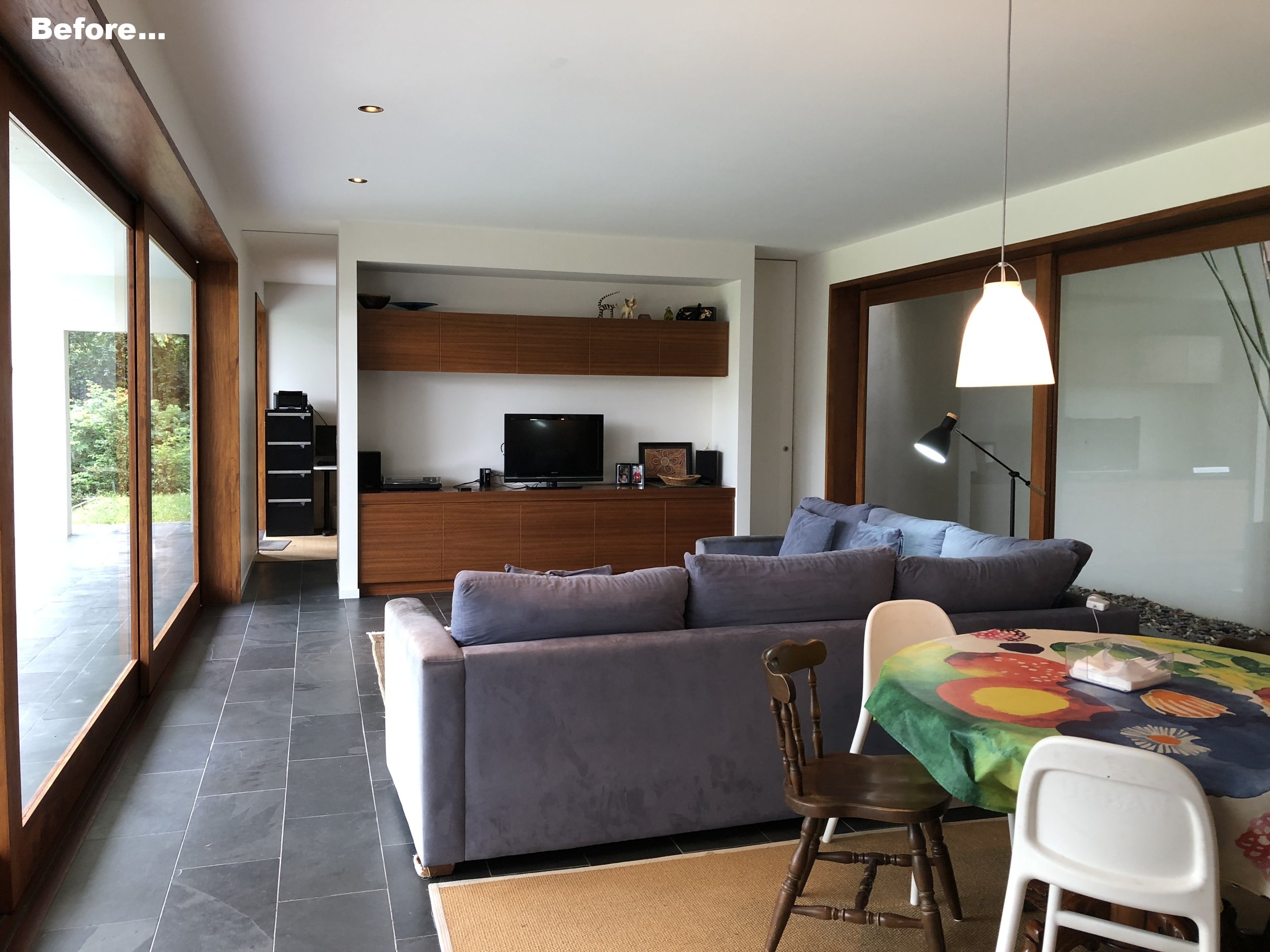 A minimalist, open-plan living & dining area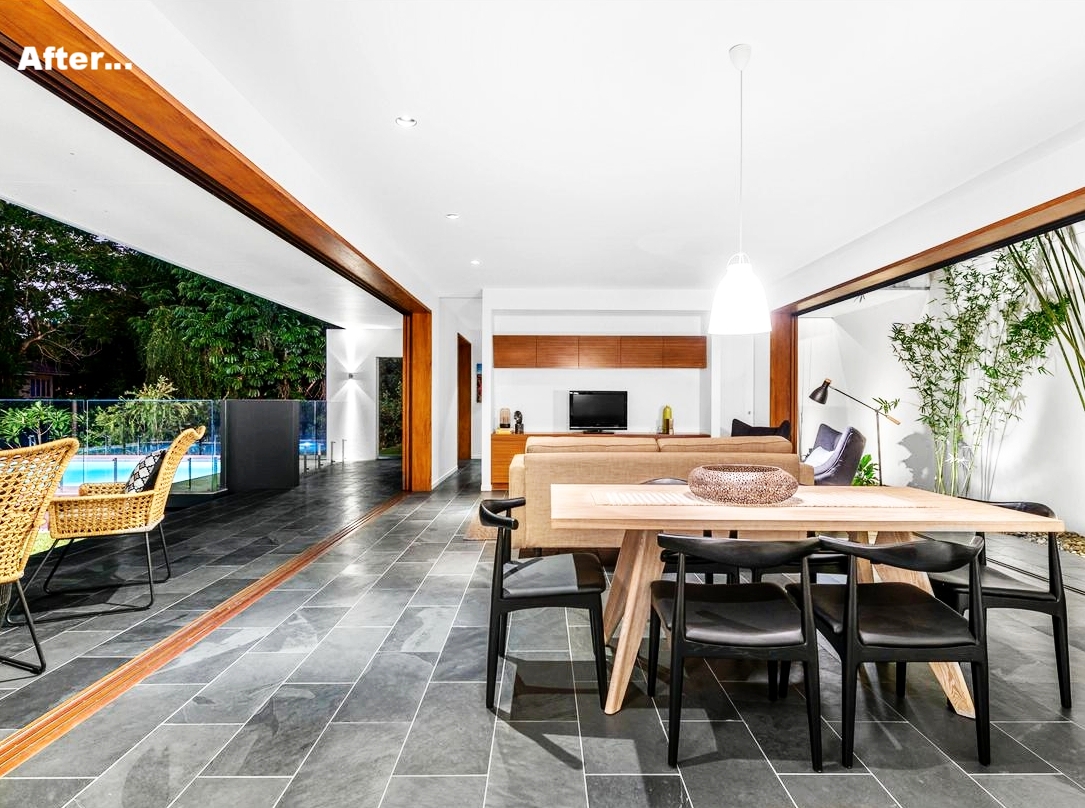 A minimalist, open-plan living & dining area
Showcasing the clean lines of this stunning mid-century style property, we kept the furniture selections to classic styles with timeless appeal. The colour palette was also kept simple but effective, with light, natural timbers and linens to offset the dark floors and black accents.